We aim to provide the very best in musical entertainment here at StarliteXpress. Our business philosophy is that you should not only be able to hire our fantastic range of products for your event, but also be able to get your day or evening entertainment from us as well. Saving you hundreds of pounds in the long run.
PJ Moore Singer Guitarist is not only a top-quality singer, but is also an incredibly talented guitarist who brings songs to life, in his own distinctive way. The singing waiters are the new phenomenon that's occurring at all the latest weddings, and StarliteXpress are proud to present to you our very own Finest Singing Waiters. We offer you our quality DJ's to play the music you want and to entertain you throughout the evening.
PJ Moore Singer Guitarist
If you are looking for top class entertainment then here it is, look no further than PJ Moore, the N°1 choice.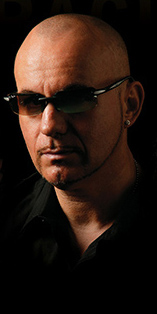 PJ is based in the North East of England and he has over 30 years experience as a top class entertainer around the world.
PJ has a wide repertoire, including, as well as Rat Pack, Swing, Soul, Rock, Blues, Jazz and today's hit's. With superb vocals, brilliant personality and many years in show business his show is perfect for your wedding day, dinner dances, anniversaries, charities, corporate events and special occasions.
No matter what your taste in music, PJ has got the genre for you.
As an accomplished musician, PJ also provides live music, playing both guitar and piano/keyboards, (he is one of the country's leading guitarists) creating a perfect ambiance, guaranteeing a memorable day for all.
So you've spent your money on a fantastic venue and you've bought that beautiful wedding dress, now you want the very best in entertainment so Contact Us and ask for PJ Moore to be your musical entertainment.
The Finest Singing Waiters
The finest singing waiters will convincingly blend in with the serving staff at your venue, serving food and drinks to your guests, then breaking out into a breath taking scenario, shocking and surprising everybody. Our singing waiters are hand-picked top professional singers and entertainers, so not only do you get fantastic vocals, they also get everybody involved from the first moment to the last, breaking the ice and bringing everyone together.
DJ's
Our carefully selected Dj's provide fantastic entertainment for you and your guests to dance the night away. They are smartly dressed and polite. Highly experienced, they will read the crowd, play the right music to suit you and your guests and also great at speaking on the microphone . They all use the latest in LED lighting technology, and use the best sound systems on the market.